Air France flight AF703, an Airbus A380, returned to land at Abidjan, Ivory Coast, following an engine failure. 
The aircraft departed Abidjan at 23:38 UTC (March 9, same as local time). The aircraft was climbing to the cruising altitude shortly after midnight when one of the engines failed. 
The flight crew decided to return to Abidjan, where a safe landing was made at 01:13 hours. 

An airline spokesperson stated that the engine had suffered a compressor stall. 
A photo of the engine after landing shows damage to several fan blades as well as damage to the interior of the engine cowling.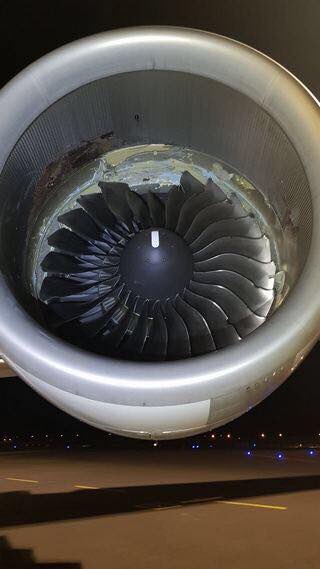 https://aviation-saf...i.php?id=222805